Jeff Smelser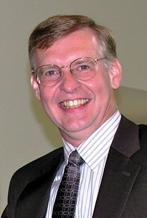 I occasionally get letters from visitors to NTGreek.net asking who I am and what my qualifications are. Hence, this page.
I am a preacher of the gospel and work with the Exton church of Christ. Exton is on the "Mainline" west of Philadelphia, PA.
My B.S. is in Actuarial Science/Business Administration from Bryant College.
I began my study of New Testament Greek in the fall of 1977 at Florida College. The late Edgar Srygley taught my first year course. We met 5 days each week and covered Machen's grammar in 2 semesters. My second year course was taught by the late Phil Roberts. Our text books were Dana & Mantey, Nigel Turner's volume on Syntax, and Bruce Metzger's Lexical Aids. We also made some use of Zerwick's Biblical Greek. We used the UBS Greek text (3rd ed.) and BAGD (2nd ed.), and translated John 1-12, 2 John, Matthew 27:45-28:10, Acts 17:22-18:17, and Colossians 1-3. In addition to regular class meetings, each student was required to meet privately each week with the instructor for an oral reading session.
Subsequent to my second year course, I have been self taught, relying especially on Robertson's large grammar, the first three volumes of Moulton's series (I have frequently referred to BDF, but have not found it to be as useful), and to a lesser degree, several others, dabbling in a handy little grammar of classical Greek by Hadley and Allen, reading and translating from Rahlfs' edition of the Septuagint and various and sundry Hellenistic writings, both literary and non-literary, and of course, reading the Greek New Testament.
I began teaching Greek first on an informal basis while living in Akron, Ohio when some of the members of the Thayer St. church of Christ showed an interest. Subsequently, I taught Greek through the Learning Connection in Providence, RI, and then as part of the Adult and Community Education (ACE) program of the Fairfax County Public School System in Fairfax County, Virginia. The present online course was originally conceived as a supplement to the in-class instruction for my ACE students. But it quickly evolved to become a stand alone program.
You can peruse a catalogue of some of my articles published in religious periodicals, or see some of the bible class lessons and study materials I have prepared over the years.